2017 NFL Team (Rookie) Needs (Preview)
John Holler - 2/10/2017
With the season over, all eyes turn to free agency and the draft, As teams look to put the pieces together that will find the cure for what ails them.
Here is our first look at what all 32 teams will be looking for in terms of draft needs and filling the holes pending free agents may cause and the gaps that need to be filled by young talent.
NFC EAST
DALLAS COWBOYS - Primary Team Needs: DE, CB, TE, DT, WR. The Cowboys appear to have swung and missed on Randy Gregory and need someone more dependable on the edge. Morris Claiborne is a free agent and the Cowboys could use depth. With Jason Witten nearing the end of the line and Terrance Williams a free agent, depth at TE and WR is needed. The Cowboys don't have a ton of holes...
This is a Premium FF Mastermind Article.
You must be logged in to view it.
Back to top of page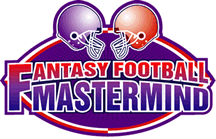 The Definitive Fantasy Information Service
Mastermind Moment
Week #10: Players to Acquire & Players to Trade
Saturday, November 11th, 2017
FFMastermind.com's Michael Nazarek Tells You Who You Should Acquire & Who You Should Trade in Your Fantasy League This Week... [Acquiring & Trading Targets] <=== FREE VIEWING
Read the Full Mastermind Moment